Call Us On
028 7035 0000EXT 5330
Pricing
Pricing can vary for some Event shows
Pricing can vary for some Event shows
As well as showing all the latest movie releases we have regular screening events for the movie goer that wants to get that little bit extra out of their cinema experience...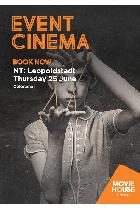 Summary
At the beginning of the 20th century, Leopoldstadt was the old, crowded Jewish quarter of Vienna, Austria. But Hermann Merz, a factory owner and baptised Jew now married to Catholic Gretl, has moved up in the world. We follow his family's story across half a century, passing through the convulsions of war, revolution, impoverishment, annexation by Nazi Germany and the Holocaust. A company of 40 actors represent each generation of the family in this epic, but intimate play. Filmed live on stage in London's West End, 'Tom Stoppard's masterpiece is magnificent' (Independent) and should not be missed.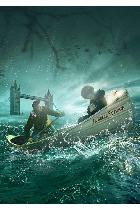 NT Live: Book of Dust
Theatre Event
180 Minutes
Release Date: Thu 17th February 2022
Summary
Set twelve years before the epic His Dark Materials trilogy, this gripping adaptation revisits Phillip Pullman's fantastical world in which waters are rising and storms are brewing. Two young people and their dæmons, with everything at stake, find themselves at the centre of a terrifying manhunt. In their care is a tiny child called Lyra Belacqua, and in that child lies the fate of the future. And as the waters rise around them, powerful adversaries conspire for mastery of Dust: salvation to some, the source of infinite corruption to others.
NT Live: Hex
Theatre Event
180 Minutes
Release Date: Thu 17th March 2022
Summary
A vividly original retelling of Sleeping Beauty, a mythic, big-hearted new musical that goes beyond the waking kiss. Deep in the wood, a lonely fairy longs for someone to bless. When she is summoned to the palace to help the princess sleep, her dream turns into a nightmare and her blessing becomes a curse. Soon, she is plunged into a frantic, hundred-year quest to somehow make everything right.
Before you take your seat...
Pricing
Pricing can vary for some Event shows